Being Behind Bars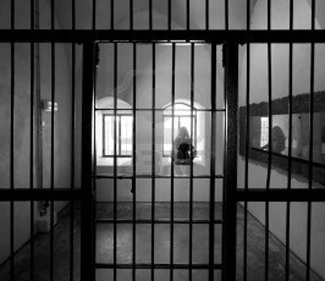 ►"Jarvious Cotton cannot vote. Like his father, grandfather, great-grandfather, and great-great-grandfather, he has been denied the right to participate in our electoral democracy. Cotton's family tree tells the story of several generations of black men who were born in the United States but who were denied the most basic freedom that democracy promises—the freedom to vote for those who will make the rules and laws that govern one's life. Cotton's great-great-grandfather could not vote as a slave. His great-grandfather was beaten to death by the Ku Klux Klan for attempting to vote. His grandfather was prevented from voting by Klan intimidation. His father was barred from voting by poll taxes and literacy tests. Today, Jarvious Cotton cannot vote because he, like many black men in the United States, has been labeled a felon and is currently on parole….Mass incarceration in the United States ha[s], in fact, emerged as a stunningly comprehensive and well-disguised system of racialized social control that functions in a manner strikingly similar to Jim Crow."
Visiting Rules
►MALE VISITORS
No clothing similar to that issued to an inmate or uniformed personnel.
No blue, black or gray denim/dungaree pants, coats/jackets, or vests.
No sweatpants, sweatshirts.
No fatigue or camouflage clothing.
No shorts, tank tops.
No bare midriff, muscle shirts.
All visitors are required to wear undergarments.
No T-shirts, hooded shirts or jackets, all types of neck ties (except attorneys).
No jogging suits to include nylon material.
No clothing with cut-out pockets or holes are permitted.
No double layered clothing will be allowed, i.e.; two pairs of underwear, pants, sweatpants, shorts or combinations.
No clothing with elastic waist bands regardless of material.
Hair pieces, wigs, extensions and braids will be allowed. Removable items will be removed and checked by the trap officer, in the pat search area. No pins, elastics, or barrettes,
will be allowed to hold any of the above in place.
No bib/overall type clothing, (i.e. pants, shorts, etc.).More
from Shirley Prison Visiting Rules, 2007
Dreams
►"A women's prison is a place where women are often infantilized, disrespected and disregarded. The spaces they carve out provide a little joy in the darkness of doing time. Pictures from their children, letters, handcrafts – all become part of their home in a place that has dead white walls and cots. When they create, they honor truth in themselves and in the connections they discover; they redefine that home. So too, when they enter into creative spaces, an extension of the new blank slates of themselves, they touch upon sanctity. There are sparks of divinity in the ashes of their atrocities.*  Perhaps because they try to live inside prison and not in spite of it, they reach ever more deeply into the fire and for the stars."
Jean Trounstine, from "Revising Sacred Spaces," in Performing New Lives, edited by Jonathan Shailor.
*This line was used in the PBS documentary, The Jewish Americans and paraphrased from Rabbi Harold M. Schulweis, founder of The Jewish Foundation for the Rescuers. He was referring to the tens of thousands of Christians who risked their lives to save and protect Jews during the Holocaust
Welcome to My Website
Each week you'll find an article I'll highlight for you — to enlighten, engage or even enrage–about the criminal justice system in the U.S — and at times about the larger issues that touch all of us. Here, you'll also be able to see what I'm up to on my blog, catch up with my writing projects, or get involved with activities that can help make change.  And I don't mean nickels and dimes.
Oh, and there will always be a bit of humor because even the most deadly serious of subjects — our criminal justice system — needs to have its chain yanked every once in a while.
I hope you'll stay and visit awhile.
This Week's Article
"Cole and Mauer: Reducing Crme by Reducing Incarceration" A great op-ed in The Washington Post shows how longer sentences do not mean a reduction in crime. "At the height of the war on drugs in 1992, Clarence Aaron, then a 22-year old football player at Southern University in Baton Rouge, La., introduced a classmate to a high school friend who was a cocaine dealer, leading to a sale of nine kilograms (about 20 lbs.) of cocaine. Aaron himself did not buy, sell or supply any drugs. Still, when Aaron refused to testify against his friends, he received the harshest sentence of anyone involved — three life terms with no parole. He has been serving that sentence for more than 20 years now. More
Also Check This Out:    on Boston Daily" at Boston Mag.online–
"What You Need To Know About Changing Lives Through Literature"-"As Massachusetts begins the process of giving the most notorious Boston gangster his due, most of us aren't thinking about the kind of lawbreakers who want a way out of the cycle of crime. But a committee met this week to expand a little-known program that does exactly that.
Trial Court Chief Justices Robert Mulligan and Paula Carey want to ensure that more opportunities exist for probationers throughout Massachusetts to become law-abiding citizens. They want the reading program Changing Lives Through Literature (CLTL) to 'emerge from the shadows.'" More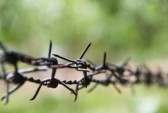 GO TO Justice With Jean
The Solitary Confinement Hearing

Posted on Feb. 25, 2014
I'm going to freewrite as I listen to the hearing today on Solitary Confinement, chaired by Dick Durbin at the Senate Judiciary Subcommittee. It's a great moment when the national agenda has at least turned an ear to this incredibly barbaric practice. But you'll get my unadulterated comments too.   More
GO TO

How to Work It:
A Publishing Workshop
Several years ago, I thought if I, Jean Trounstine could get published at the tender age of…well never mind, but I thought essentially, if I could do it, so could you.
I offered a three hour publishing workshop at my college for newbies who wanted to learn all they could about how to get published: where to send pieces and how to go about it, editing, tricks and pitfalls — the nitty gritty of getting into print.  The response was tremendous and since 2005, I have signed up students, teachers, hopeful writers, secret authors and those who toil diligently but have not yet taken the step to publishing.  Here is your chance! I can work with people who want trade publishing or academic publishing, fiction or non-fiction and poetry.  More.