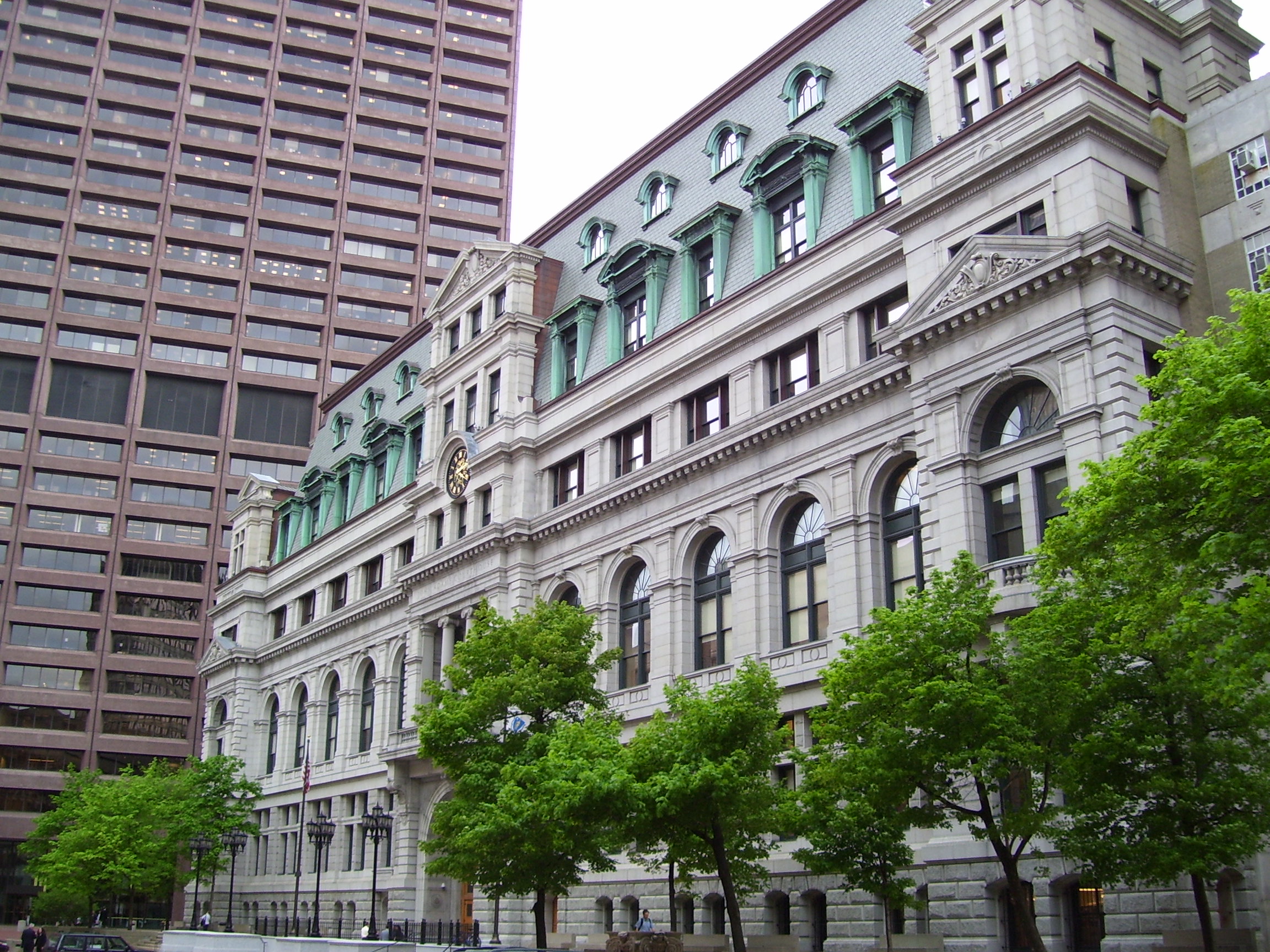 John Adams Courthouse, home of the Mass SJC
When I was writing and researching Boy With a Knife, I remember how shocked I was when then-prisoner Karter Reed told me he could not move to lower security until he received a positive parole vote. Yes, he had killed a boy, a tragic murder, by stabbing him in a high school, and Jason Robinson would never be returned to his family. Nothing could change that. But Karter had served fifteen years in an adult prison and come to grips with the horror of his actions. He had earned the right to parole, and in my opinion, was ready for release.
Karter wrote that it was tricky, because although he had engaged in more than forty programs during his years behind bars in his attempt to come to grips with his actions, he knew that the Parole Board often recommended a potential parolee take very specific programs. Some were easier to get into or only available in a lower security setting. But he also knew that lifers were prohibited from moving to a lower security setting if they had not yet received a positive parole vote. This was, if ever, the perfect example of a CATCH 22= "a dilemma or difficult circumstance from which there is no escape because of mutually conflicting or dependent conditions."
You need a program but you can't get that program because it's only available in lower security where you cannot reside until you get a positive vote. And OOPS the Parole Board says you can't get parole until you enroll in said Magical Program.
More than one time Karter had been rejected for moves to lower security because of the categorical response "serious nature of the offense." Not only did this practice make it hard for potential parolees to prove their worthiness for release, but it also delayed the date of their release from prison.
On August 25, 2016, the Massachusetts Supreme Judicial Court issued its decision on a case that was built around this dilemma. No longer will teenage lifers—and this ruling does apply to juveniles and not to all lifers—be categorically denied classification to lower security before they get a vote for parole. The SJC ruled that this policy "violated state law, which requires that each case by evaluated on a case-by-case basis."
According to the SJC, "On September 23, 2014, a classification board unanimously voted that Timothy Deal be placed in a minimum security facility. The board noted that Deal had an objective classification score of four, had "[p]ositive housing/work evaluations," and was 'program compliant.' Seven months later, the assistant deputy commissioner rejected the classification board's recommendation, citing "code R," i.e., 'serious nature of offense.'"
Attorney Barbara Kaban of the Committtee for Public Council Services argued the case before the court and represented Timothy Deal, the lead plaintiff. She said in an interview to Shira Schoenberg for MassLive "There has to be an individualized determination….We want to make sure they have opportunities in prison to mature, grow, and change."
It seems clear that although the classification score for Deal had been extremely low, it was ignored.The SJC decision noted that prisoners  are evaluated and ranked for classification, given a number of points for each of the following categories (the lowest numbers should get one to less secure facilities):
severity of current offense
severity of convictions within the last four years
history of escapes or attempts to escape
history of prior institutional violence within the last four years
number of guilty disciplinary reports within the last twelve months
most severe guilty disciplinary report within the last eighteen months
program participation or work assignment
Kaban, in the Mass.live article, was also quoted as saying that now such prisoners won't be blocked. She said, "My client and others hopefully will have an opportunity to get to minimum security facilities prior to going to the parole board, so by the time they get to the parole board, they will have an opportunity to demonstrate the they're better able to be released to society."
The exact wording of the decision makes it clear that the Department of Correction will have to change its ways: "For these reasons, we conclude that the department's current practice of using discretionary overrides to block objectively qualifying juvenile homicide offenders from placement in a minimum security facility unless and until the juvenile has received a positive parole vote contravenes the language and purpose of G. L. c. 119, § 72B, because it forecloses the individualized consideration of an inmate's suitability for classification in minimum security."
As of May, 2016 there were 171 prisoners in state prisons serving sentences for homicide committed while they were kids. They will all be eligible for parole at some point. And no one can any longer be categorically denied a request to move to lower security if they meet the requirements.
More than groups joined ACLU Massachusetts on the amicus brief including Boston College Juvenile Rights Advocacy Project; Campaign for Fair Sentencing of Youth; Charles Hamilton Houston Institute, Harvard Law School; Citizens for Juvenile Justice; Coalition for Effective Public Safety; Communities for People; Harvard Prison Legal Assistance Project; Justice Resource Institute; Massachusetts Association of Criminal Defense Lawyers; Northeastern Prisoners' Assistance Project; Prisoners' Legal Services of Massachusetts; Roca, Inc.; Roxbury Youthworks, Inc.; Span, Inc.; Dr. Frank DiCataldo; Dr. Robert Kinscherff; and Francine Sherman, Esq.