Why I'm Still Married  
Women Write Their Hearts out on Love, Loss, Sex, and Who does the Dishes
Hudson Street Press (Penguin), 2006
Karen Propp and Jean Trounstine, Editors
Twenty-four bestselling and award-winning women writers explore one of life's most challenging and rewarding relationships
Why I'm Still Married  captures the passion, loss, joy, friendship, and humor that marks lifelong commitment through a brilliant kaleidoscope of voices, such as Julia Alvarez, Susan Cheever, Elizabeth Graver, Erica Jong, Aimee Liu, Bharati Mukherjee, ZZ Packer, and Marge Piercy.
Revealing the myriad ways in which women navigate the bumpy terrain of emotional intimacy, weather arguments and separations, adjust to parenting, avoid—or succumb to—the temptation of infidelity, and decide who does the dishes, this riveting collection is at once unique and universal, and will speak to any woman who's ever been in a long-term relationship.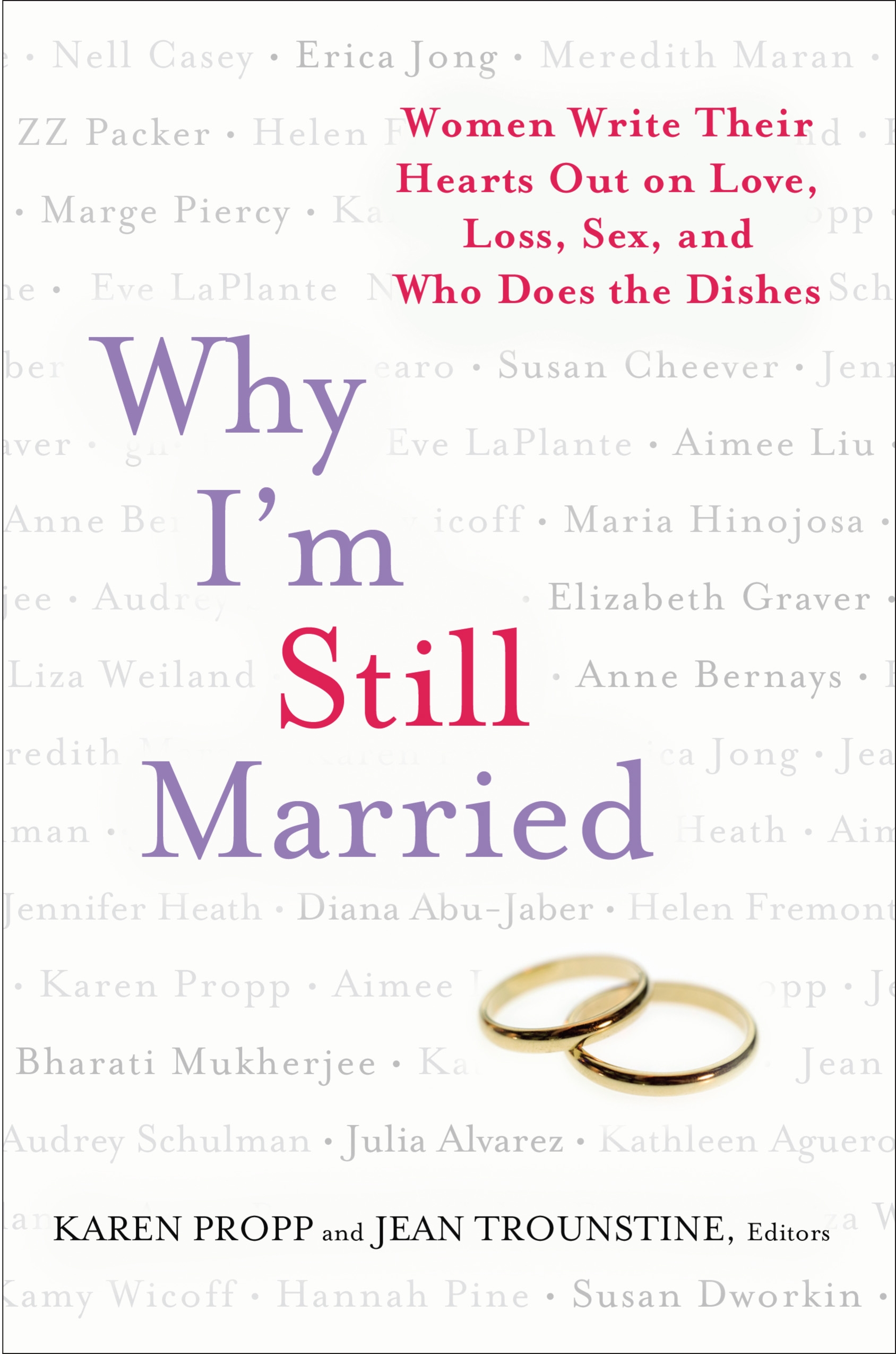 From Jean's essay, "The Finish Line"
"Marriage has the potential to make us better people. It challenges us beyond what we can imagine,demanding us to hold on, to bear up, to learn. While fantasy is a warm wind in the night, with marriage, I climb to higher ground during a storm.
BUY THE BOOK  at Amazon.com
Click here for articles on WISM or click here to see more Media about the book
---
praise for Why I'm Still Married
–Writing with astonishing honesty and refreshing clarity, the 24 authors in this revelatory collection offer readers the unusual pleasure of looking inside other people's marriages to see what we can find there, emerging with signposts and warnings, enlightenment and benediction." —Carolyn Parkhurst, author of Dogs of Babel
–This book charts the vicissitudes of marriage with an honesty that is rarely brought to a topic as private as this. To read it is to enlarge one's sense of what is possible in long term love. Why I'm Still Married is hopeful, provocative, challenging, and always eloquent. ––Lauren Slater, author of Prozac Diary
–Enduring marriages, it has been said, operate on rules known only to the partners. In this ground-breaking collection, 24 generous and honest women reveal secret truths about the ground rules of their most intimate interactions. You will be amazed at what you learn about your own experience. —Suzanne Braun Levine, author of Inventing the Rest of Our Lives: Women in Second Adulthood

–This risky, quirky, from-the-heart collection explores some of the reasons why so many of us, still, choose to live with the ever-evolving social structure known as marriage. WHY I'M STILL MARRIED should be required reading for anyone considering–or actively living–the plunge. —A. Manette Ansay, author of Midnight Champagne and Vinegar Hill
–This book is a must-read. I loved it. And I have no doubt that every woman will find something of herself in these pages. ––Marlo Thomas
–Frank and powerful . . . A provocative and entertaining collection. — Chicago Tribune
–Many a reader will find herself in these pages. — The Seattle Times
–Refreshingly honest accounts of long-term relationships, by some of our favorite authors. — Ms. Magazine
–Whether they're on their first marriage or their fourth, each of the 24 contributors to this thought-provoking collection has terrific stories and wisdom to share, and they all do it masterfully. "Nobody is a perfect match and we have to accept that," writes Marge Piercy, who has learned to accommodate her husband's quirks, just as he has hers….NPR reporter Maria Hinojosa says, "I stay married because this is the one person who understands how to help make me into a better person." You might not agree with everyone's theories—Hannah Pine defends her choice to be a mother in an open marriage—but each one deals with the real problems, and pleasures, of marriage. As editor Trounstine puts it: "[m]arriage doesn't have the excitement of the illicit or the thrill of the daredevil. It's more like the quiet hum of the everyday and the occasional surprise of the sunset." — Publisher's Weekly
_______________________________________________________________________________________________________
Fabulous Authors & Spouses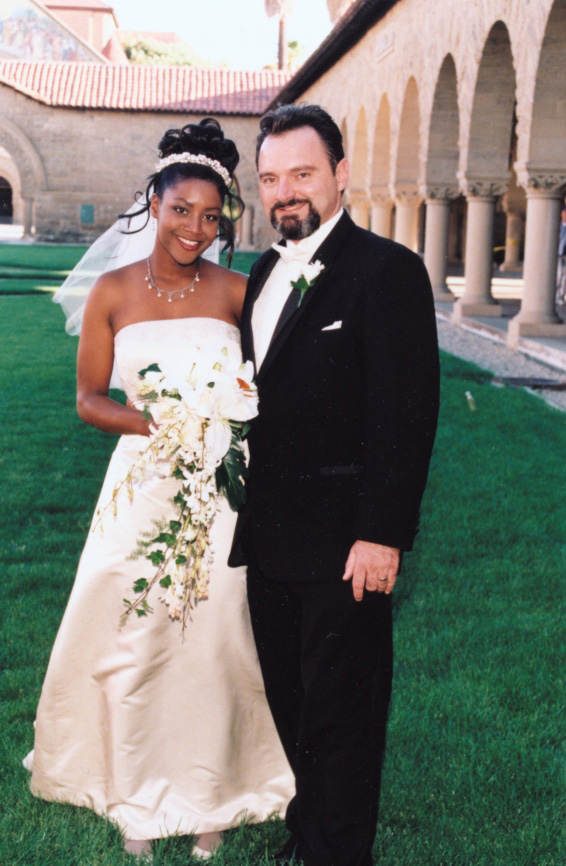 ZZ and Mr. Packer    Ira Wood and Marge Piercy    Katrine and Meredith